Alle Referenten im Überblick
Conversion Conference Berlin
13.- 14. November 2017, Estrel Hotel Berlin
---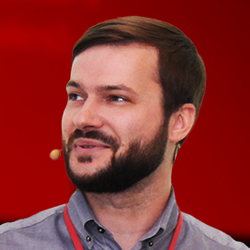 Nils Kattau
Freier Berater
Seit 2004 hat Nils Kattau mehr als 1.800 A/B Tests durchgeführt und die zweitgrößte Conversion Agentur Deutschlands aufgebaut. Heute widmet er den Großteil seiner Zeit eigenen Projekten wie z. B. smartimize.com, dem ersten intelligenten Ratgeber-Tool für Conversion Optimierung. Als freier Conversion Optimierer berät er Unternehmen in der Steigerung ihrer Sales und Leads. Nebenbei schreibt Nils Fachartikel über Conversion Optimerung, Online Marketing und Growth Hacking.
Informationen zur Session mit Nils Kattau folgen in Kürze.
Craig Sullivan
CEO
Optimal Visit
Craig has been blending UX, Analytics, AB Testing, Voice of Customer and Conversion Optimisation techniques for over 15 years. He's also been building teams, launching products and hacking the growth of websites for companies like Google, LOVEFiLM, Lego, John Lewis, eBay, The FT and more.
By teaching teams and companies to build and measure products differently, he helps unlock the hidden value and growth in every product. Using these approaches, his clients have found over £2Bn in incremental annual revenue in the last 5 years.
Craig lives in Blackheath, London, with his daughter and an entourage of cats and pug dogs. He likes to relax growing organic vegetables, doing the odd spot of DJing badly and reading hard boiled Crime Fiction. You can find him tweeting as @OptimiseOrDie on everything to do with Numbers, UX and Psychology.
Informationen zur Session mit Craig Sullivan folgen in Kürze.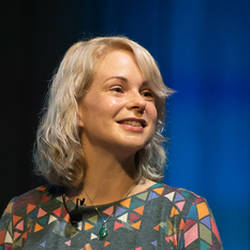 Jenna Tiffany
Founder & Strategy Director
Let'sTalk Strategy
Jenna Tiffany is Founder & Strategy Director at Let'sTalk Strategy providing strategic consultancy services across the digital marketing mix. Jenna has over ten years' marketing experience within B2B and B2C sectors with experience in the travel, financial and retail sectors.

As the Communications Ambassador for the CIM Greater London regional Board and a contributing hub member to the DMA's Email Marketing Council, Jenna's expertise ranges in working with both small and large brands such as to analyse and develop their key journeys & wider digital marketing activities, developing best in class digital marketing strategies & campaigns to deliver ROI. As a proven thought-leader, competent public speaker and publisher, Jenna can be regularly seen sharing her latest trends and key industry topics.
Informationen zur Session mit Jenna Tiffany folgen in Kürze.